Failure is not an option, at least if you are one of those DBZ villains. Once the main heroes overcome the hurdle you represent, their power levels will jump to values that make them invulnerable to your attacks, and your only choice is to be forgotten. Your options broaden slightly if you are the protagonist. In this case, you are allowed to lose as long as that lights the fire of your determination and leads into a training montage. Top it all off with a rematch that settles the score once and for all… sending your rival to the sidelines, right next to those DBZ villains.
Defeat feels bad, and victory is sweet. That much is obvious, and it makes it difficult to blame authors for how they use the two in crafting their stories, the good guys having their way in the end. But there are problems involved, too. In shounen stories, discarding a character after a loss means that you have to create dozens of them just to move the story along, and not all might end up with any depth to them. And to establish the threat level of a new villain, you will have to show them victorious over one of the good guys – creating many a Yamcha on the protagonist side, gawking and commenting but forever unable to contribute to the story except as fodder.
But as tricky an ingredient as defeat is, it can be used to produce unique and strangely enticing dishes. You can show a character failing, and make that the highlight revealing exactly how cool they are.

One of my favourite scenes in Princess Principal involves one of the heroines confronting a powerful antagonist in order to protect her friend… and getting one-shotted in the process. The nine-second scene allows the character, Beato, to achieve nothing against the antagonist, neither wounding them nor even particularly slowing them down, and the audience knows for sure that even Beato's survival is the result of pure luck – getting hit in just the right place.
The thing is, that scene makes me respect Beato more as a member of the protagonist team. It is not the emotional aspect of her willingness to self-sacrifice herself for her dearest friend – we already knew that part and its nothing unusual among protagonists. But Princess Principal is a non-chronological series with time-skips between each episode. While Beato became part of the team for her specialized espionage skills, we had never seen her conduct any kind of combat, and had every reason to suspect her of being completely incapable of handling such situations because of her background as a nobleman's daughter with no combat training.
Open the box and the result is something of a surprise. Remember how I mentioned the scene being only nine-seconds long? That includes character reactions and a few short lines from by-standers. Which means that there is no time for hesitation, facing fears or the like. Beato takes maybe two seconds to take her position, steady her aim and fire a single shot. The audience gets to see the moment the bullet collides with the wall from Beato's perspective, and it turns out to be a well-aimed headshot, if one that the antagonist effortlessly dodges. Even the sparks from the the bullet's collision seem to be following the antagonist's dive to the side – maybe an artistic hint that Beato was trying to adjust for the last moment dodge.
Through a scene which does not in any way undermine, but rather solidifies an antagonist's superiority, we learn that the weakest member of the main group could still ruthlessly take down an ordinary soldier with no hesitation. It is because of the vast and obvious difference in ability that we can see the character as overperforming even as she gets completely destroyed. Beato seems to have a knack for that kind of scene – a few episodes later we learn she is versed in lip-reading when she fails to do just that because of an antagonist wearing a veil.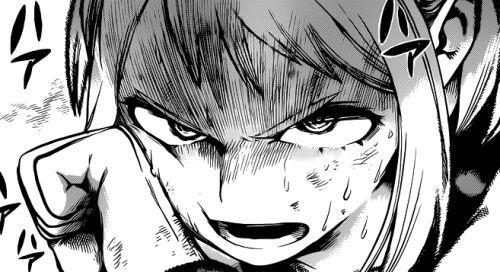 Then there is the quality of failure. I hold many things against My Hero Academia, but I can tell a good scene when I see one. Ochako forcefully dragging a foregone conclusion into "just maybe" territory during her clash with Bakugou is one such scene. It skilfully juxtaposes the shallow comments of an audience caring only for the likely result and the combatants in full awareness of the possibilities. Ochako latches onto the possibilities, while Bakugou is as determined in tearing them apart. By the end of it all, the mutual respect between the two makes it feel like a victory was achieved regardless of the referee's decisions. And when tears are shed after the match, every one of them feels hard-earned and a worthy foundation of a tomorrow.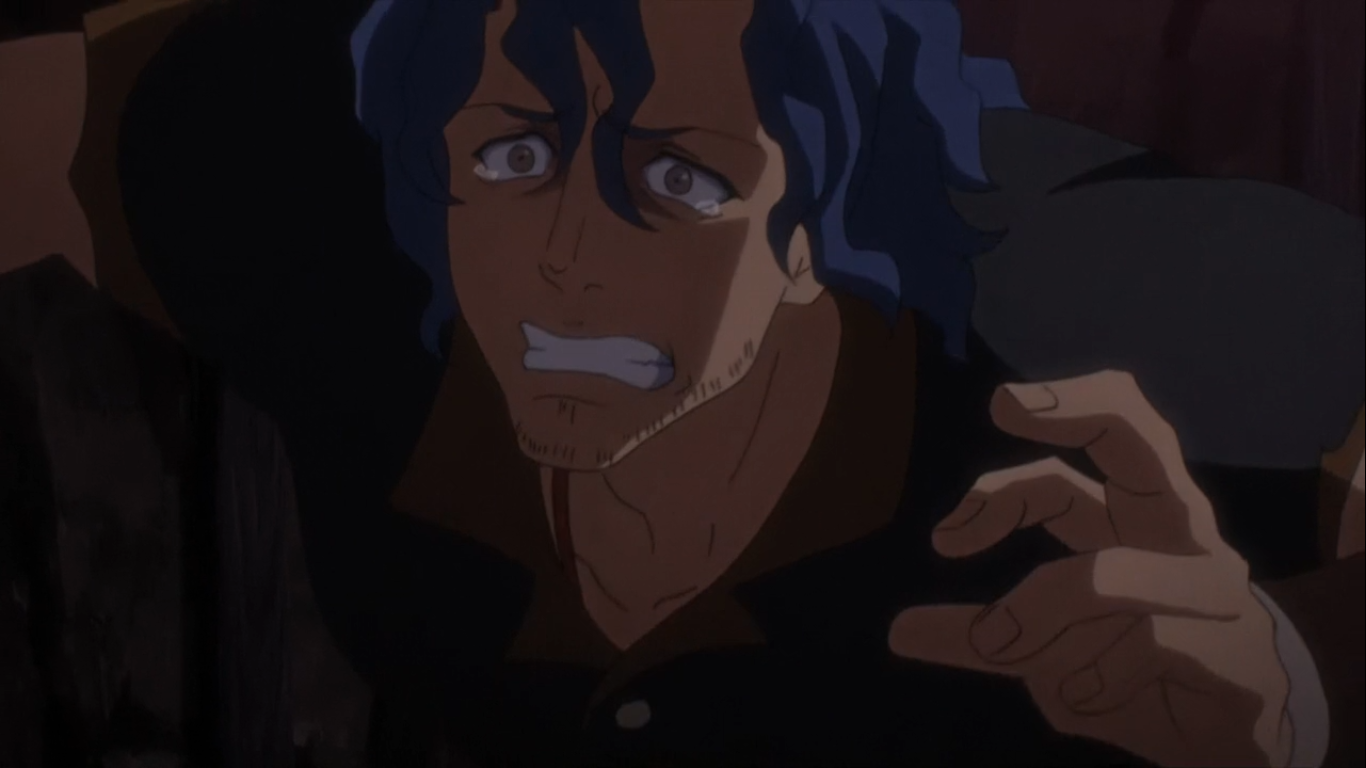 At times, portrayals of failure may even cause a small revolution in the viewer's perspective on things. The second season of Overlord treats us to a rematch between Brain Unglaus and Shalltear Bloodfallen. Their first meeting was not much of a battle, to the point that Shalltear does not even remember who the poor bloke facing her is, while Brain is crushed enough that he ends up on the streets, despairing over the meaningless years of effort he had poured into his swordsmanship. We see Brain pick up the pieces over the course of the second season, and when he faces the vampire for a second time, he is very much like the traditional protagonist, ready to overcome the demons of his past.
Only, he is well aware that reality will not bend to his will and that he stands no chance in hell to win the fight. And then, based on the very assumption that he is worthless trash in the face of his opponent, he comes up with a strategy that allows him to deal the smallest bit of laughable and insignificant damage. That is infinitely more than the zero achieved last time, and the achievement acts as the crowning moment of Brain's recovery arc. However, even as we are shown Brain's relief and exhilaration, the audience knows that the success, if it may even be called by that name, has been achieved by moving the goalposts. By a lot. To a large extent, Brain's story is a parody of a hero's journey, its dramatic moments amounting to nothing. But the remaining part is genuine praise for the man and the answer he finds: at the end of his journey, Brain becomes master of his own inevitable failure and manages to squeeze something out of that nothing.

If you try looking for it, those kind of scenes can be found in most well-written series. A simple narrative locks the viewer in a simplistic world-view of black and white, success and failure. A complex one makes him notice and appreciate the many shades of grey. But most importantly, we, the viewers, are bound to fail at least as much as we succeed as we deal with the challenges of everyday life. And it is reassuring and inspiring to be shown and reminded that there can be greatness in failure. That you can be cool even as you are defeated. We need that message, because while a hero's miraculous victory is fine for a momentary emotional rush, none of use can magically pull out a 100000000% punch just because the 100% one failed.