In anime-land characters can get away with both being straight (obviously) or gay (if they show up in the right genre). Bisexual characters, though, tend to find themselves in a rough spot. A love interest in a mainstream series suddenly swinging the other way might creep out half the target audience, while characters "growing out" of their homosexuality and into a normative relationship is one of the more outrage-inducing yuri/yaoi tropes.
Nevertheless, there are some crafty characters who managed to swing both ways without causing a storm or a split in the fanbase. Here is a quick look at those characters and the circumstances which let them be who they are without causing a riot.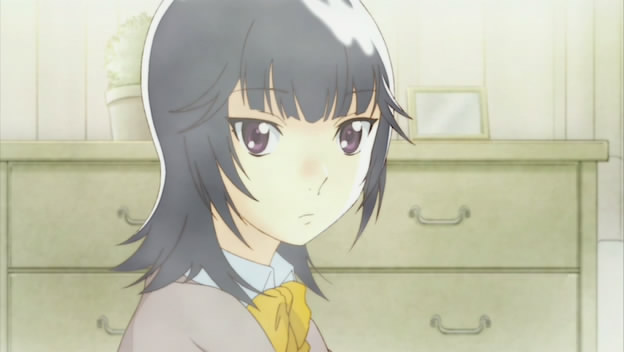 Suehiro Anna (Wandering Son)
…as well as some other characters in Shimura Takako's works. This is kind of cheating, because the titles in question focus heavily on characters discovering and struggling with their own sexuality, and are not something that people touchy about the topic would pick up in the first place.
Anna is introduced to the reader/viewer as somebody who "likes weird things". However, unlike the frivolous approach of some genki-type characters, Anna's attitude is that of a calm confidence in her own preferences. Which is why she remains mostly unfazed when it turns out that her new boyfriend has a penchant for cross-dressing.
Anna does have her moments of doubt when it turns out that her partner's habit is more than a hobby. As the issue comes to light, causing friction with all their acquaintances, it even leads to a temporary breakup between the two. But through it all, Anna only grows stronger, more accepting of and supporting towards her partner. So it does not come as a shock when Anna, faced with her partner's eventual decision to transition and officially become a woman, responds with something along the lines of "Well, I guess I'll have a girlfriend now."
Konoka and Setsuna (Mahou Sensei Negima)
Negima's shtick is that everyone in the class has some kind of feelings for their chibi homeroom teacher Negi. The two ladies above get their fair share of ship tease with the male protagonist and are one of the earlier students to get a pactio with Negi – kissing their way to a power-up.
With Konoka a supportive mother figure and Setsuna a reliable comrade on the battlefield, either one of them might have been a strong contender for Negi's heart… if only the two could keep their hands off each other. As we learn more about the connection between Konoka and Setsuna, we find some resemblance to a Lady and the Tramp kind of story, except that the open-minded Konoka could not care less about things like status, race or gender. And Konoka's gift of positivity is exactly what the eternal worryguts Setsuna needs to keep her grounded in reality. Before we know it, this fan-favourite couple is making an additional pactio with each other, and their wedding dates suspiciously overlap…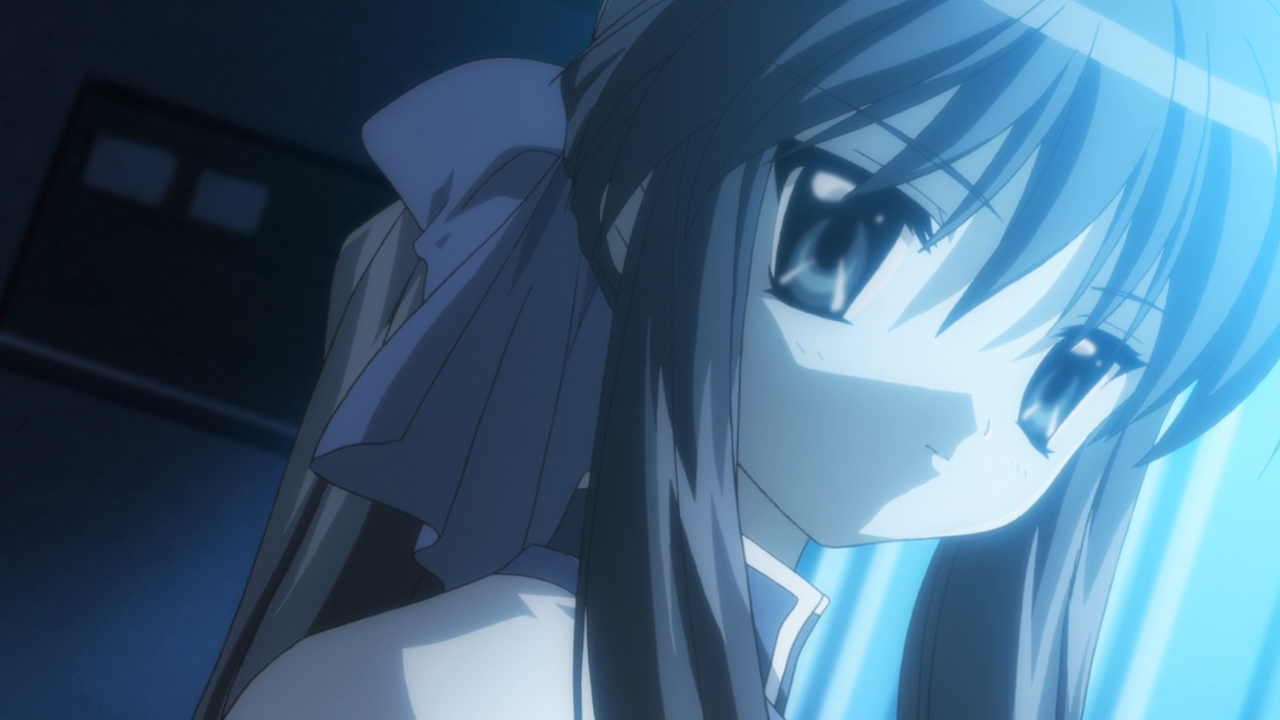 Kawasumi Mai (Kanon 2006)
As one of the heroines of the Kanon visual novel, Mai has a close connection to the novel's male protagonist, Yuuichi. The two meet as children, and Yuuichi becomes Mai's first true friend as the one person unafraid of Mai's otherworldy powers. The two get along really well until Yuuichi leaves the town, not to come back for many years. That part of the story can be assumed to be canon for all the novel's routes. In Mai's route, the reader can help the two reconcile after their painful separation. There, the two assumedly end up as a couple.
However, by the time the action of Kanon starts, Mai has already given up on ever meeting her old friend again. Instead, she forges a new strong connection with one Kurata Sayuri. The two girls are close, very close. To the point that in the visual novel, we are privy to Yuuichi's R-rated imaginations of them doing this and that together. In the Kazahana OVA, the two go on to live together as they study abroad.
The most contentious scene regarding this relationship must be the one where Yuuichi questions Mai's attitude as she attempts to protect Sayuri from danger by pushing her away and preventing her from getting involved. Mai justifies her approach with a deadpan: Sayuri no koto ga suki. Daisuki dakara. I think it has been argued to death which of the suki/daisuki pair is stronger and more romantic as far as confessions go, but it seem like the taciturn Mai is not interested in those discussions, so she just drops both of them in rapid succession.
Still, there is always the interpretation that Mai is just very intense about all her friendships (which she is), so the two factions are never forced into a direct confrontation.
Katsura Hinagiku (Hayate no Gotoku / Hayate the Combat Butler)
The biggest relationship trouble this superpopular pink-haired tsundere finds herself in involves her inability to come to terms with and confess her feelings for Hayate, resident combat butler, chick and misfortune magnet extraordinaire. Which might be why many people forget about a blink-and-you'll-miss-it moment when she admits that "for a moment, her heart beat faster because of a girl". All that in an internal monologue – Hinagiku would not be caught dead making that kind of confession out loud.
The lucky girl is Hinagiku's dear friend and love rival for Hayate's heart – Nishizawa Ayumu. But should Hinagiku ever become more open to the yuri side of force, there are apparently plenty of gals waiting for their chance. One of them is another of Hinagiku's close friends, Hanabishi Miki, who admits that she is waiting for the pink-haired tsundere to notice her, even as she fears that Hinagiku will be forever out of her reach.
---
You might want to add classics like Haruhi Suzumiya, who "doesn't care if it's a guy or a girl as long as they are mysterious". Also be sure to check out the incoming anime adaptation of Happy Sugar Life, whose protagonist has a bed rep from sleeping around with every other guy… until the day she finds her one true love in the tiny angel Shio-chan.
…and I am aware that the powers of my yuri bias have filled this entry with female characters. I did consider Love Stage and Ouran High School Host Club characters for a male representation, but they did not fit all my criteria. So if you have any favourites I missed, fill me in!